About Biolithe
A Revolutionary Approach
Biolithe, Inc. brings a revolutionary approach to the reduction and control of harmful greenhouse gases. Rather than mitigating methane gas once it has been released into the atmosphere, our goal in developing Biolithe, our core product, is to prevent its formation from the outset. Biolithe is added to paper and packaging products during the manufacturing process, and works by inhibiting the production of methane gas that occurs as these products break down in landfills.

A Green Evolution
Biolithe's development evolved out of our researchers' work in greenhouse gas mitigation, a process that usually occurs after the levels of methane gas have reached unsafe levels. Shifting their focus to prevention, our science team created an innovative product that is incorporated during the manufacturing process but delivers its payoff post-use, by reducing the levels of methane gas emitted by paper and packaging waste.
With concern growing worldwide about methane gas and its impact on the environment, companies are looking for ways to build more sustainable, eco-friendly brands. Biolithe, Inc. is dedicated to assisting green-minded companies, specifically paper and packaging manufacturers, in these efforts. In addition to our current Biolithe offering, our research team continues to develop other groundbreaking products that can be implemented at the processing level.
Why Use Biolithe?
With the introduction of Biolithe, Biolithe, Inc. has ushered in a new era in the reduction and control of methane gas. Biolithe is the ONLY product that works to prevent the formation of methane in paper and packaging waste, thereby reducing the need for, and the costs involved in, methane gas mitigation. It is our goal to work with paper and packaging companies worldwide in order to achieve the greatest environmental impact.
Below are four important reasons to consider integrating Biolithe into your products right now:
It's Environmentally Responsible
Incorporating Biolithe into your production process enables your company to positively impact the environment by reducing the amount of methane gas your products release once they reach the landfills. This is an important benefit for you, your customers and everyone on the planet.
It's Good Business
More and more companies are seeking sustainable resources at a reasonable cost. By creating greener, more eco-friendly products with Biolithe, you will attract and retain a higher percentage of those B2B customers, a positive for the environment as well as your bottom line. Consumers of your products also vote with their pocketbooks, and reward companies and brands that embrace and practice environmental responsibility.
It's Easy to Implement
Because this is a new technology, we are especially committed to working closely with you to implement Biolithe into your manufacturing process. We will come to your plant or facility to provide functional and technical training and support, and assist you and your customers in understanding and reaping the benefits of Biolithe.
It's Cost-Effective
Biolithe is the small change that can have a big impact. It can be implemented at a relatively low cost, yet it can achieve a dramatic reduction in methane gases and positively impact your public image and bottom line. It's a sound and low-risk investment that could eventually pay for itself in new customer acquisition.
To contact a Biolithe representative, click here.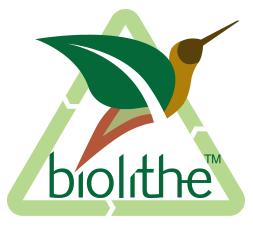 Biolithe Mission Statement
Biolithe's goal annd mission is to design, formulate, integrate, and advocate environmentally safe sustainable technologies that will provide continuous and customized methane reduction for any product for which Biolithe is incorporated.
Executive Team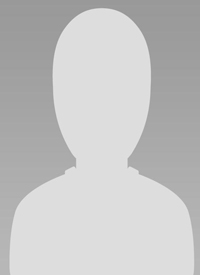 Spencer Brody
Chairman and CEO
Spencer Brody
Founder CEO
As an executive officer at the Globe Die Casting, Inc., a design and finished goods packaging company producing paper and cardboard products for the commercial and retail industries, Spencer's founding of Biolithe, and subsequent journer over the last 6 years has been a progression thathas allowed him to, literally, "walk the talk". Today, Biolithe and Globe work hand-in-hand in the creation and integration of sustainable, all natural proactive solutions that are improving the environment every day. Mr. Brody earned his BS in Construction Engineering from Farleigh Dickinson University, and lives in NJ with his wife Rosemarie, and their 3 children.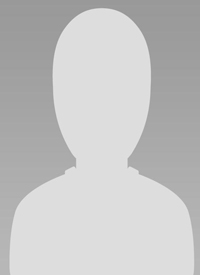 Mark Yin
Chief Operating Officer
Mark Yin
Chief Operating Officer of Biolithe, Inc.
Mark Yin is Chief Operating Officer for Biolithe Inc. He is responsible for strategic planning and daily operations. Mark is a 25-year veteran in the field of Strategic Supply Chain Management, with a history of bringing innovation and fiscal focus to business and operational development.
He began his career at Roadway Express and, over the years, advanced through a variety of leadership roles in the Transportation and Forwarding industry. Among his many accomplishments was his lead in the restructuring and turnaround of Con-Brook Transportation, a company he also helped to successfully integrate with ATS.
Mark focuses on three objectives in his Leadership role: Team Building, Strategic and Adaptive Planning, and Fiscal Responsibility. Mark earned his bachelor's degree in Economics and Chinese from Rutgers College, New Brunswick, NJ.
Mark is married, has two children and enjoys coaching his community's lacrosse team.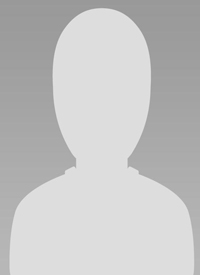 Ron Sharpe
President
Ron Sharpe
President of Biolithe, Inc.
Ron Sharpe is a graduate of the University of Illinois with a Bachelor of Science degree. He is a principal and served on the board of the company R&D Circuits. R&D is a leader in advanced technology circuit boards, design, fabrication, and assembly. Many of the most successful companies in the world rely on R&D for testing their latest semiconductor chips including Intel and Qualcomm.
He first began his career as a professional actor appearing in several original shows on Broadway including the lead role of Jean Valjean in "Les Miserables". As a Broadway producer he brought several shows to the Broadway stage including the award winning Broadway productions "A Tale of Two Cities" and "A Catered Affair". He produced "A Tale of Two Cities in Concert" in both London and Paris for PBS, and recently served as co-producer and consultant on productions of the show in Tokyo, Japan and Seoul, South Korea. His favorite moment onstage was performing at the White House for the President of the United States.
Prior to working at Biolithe he worked for Scholastic Inc. as a general manager of the BookPeople division, and as a professor at Villanova University.
With Biolithe he is focused on most aspects of the business including creating relationships that will grow and inform the public. Biolithe's message is about hope for the future and helping find solutions for our current environmental issues concerning Greenhouse Gases.
Organizations & Associations

Sustainable Packaging Coalition
The Sustainable Packaging Coalition® (SPC) is an industry working group dedicated to a more robust environmental vision for packaging.